*We have worked extremely hard to provide our customers with an exceptional classroom environment.  So moving forward, ANY drinks brought into our classroom must be in a CLOSED container.  No exceptions.
Class is November 15th  10:00 am - 4:00 pm
Pull up a chair at Kimberbell's Harvest Table! You'll create up to six seasonal projects for your autumn celebrations during this one-day machine embroidery class.  Class includes the kit.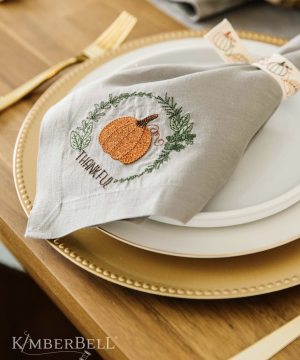 Instructor Name:
Patty Johnson